Upholstered Headboard with Copper Nail Heads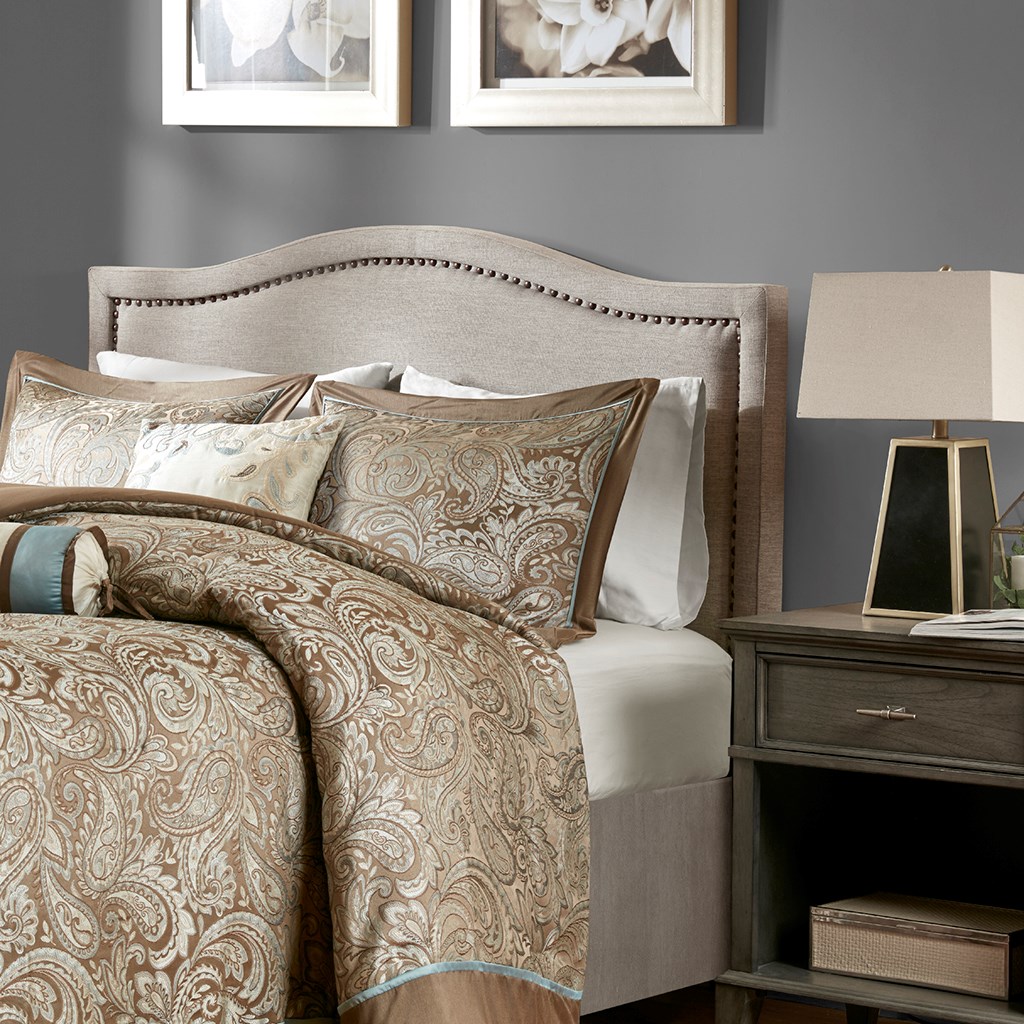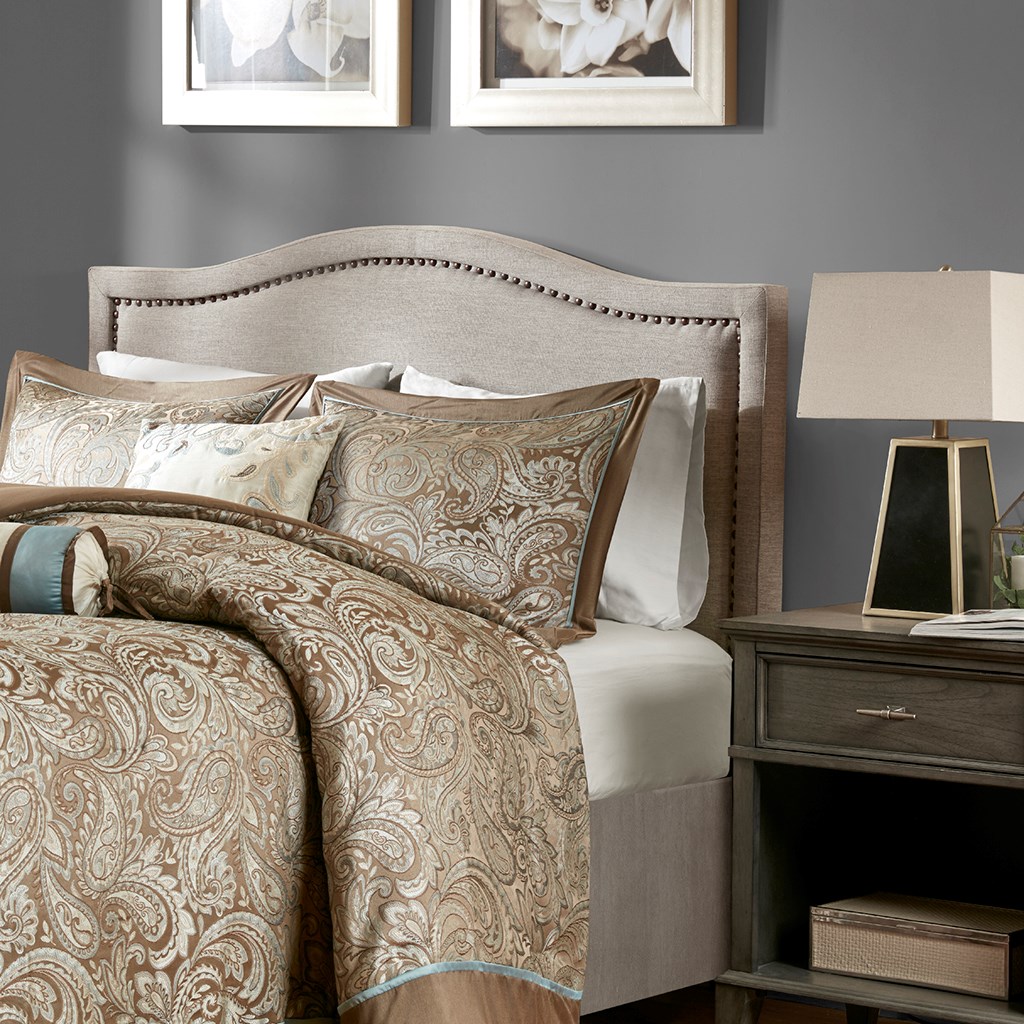 Upholstered Headboard with Copper Nail Heads
Update your bedroom with the refined sense of luxury with this queen size headboard. Simple and elegant, this upholstered headboard showcases clean lines with copper nail head accents for a timeless design. A wood frame and metal legs with a black finish provide exceptional support and sturdiness. The soft natural color of this upholstered headboard offers a stylish versatility to match any bedroom decor. Assembly is required.
Twin
Headboard 43"W x 3.5"D x 48~52.75"H
Headboard W43" x H24" x THICK 3.5"
Full
Overall Size57.75"W x 3.5"D x 52.25~56.75"H
Headboard W57.75" x H29" x THICK3.5"
Queen
Overall Size 63.75"W x 3.50"D x 52.50"H to 56.50"H
Headboard 63.75"W x 29"H x 3.5"T